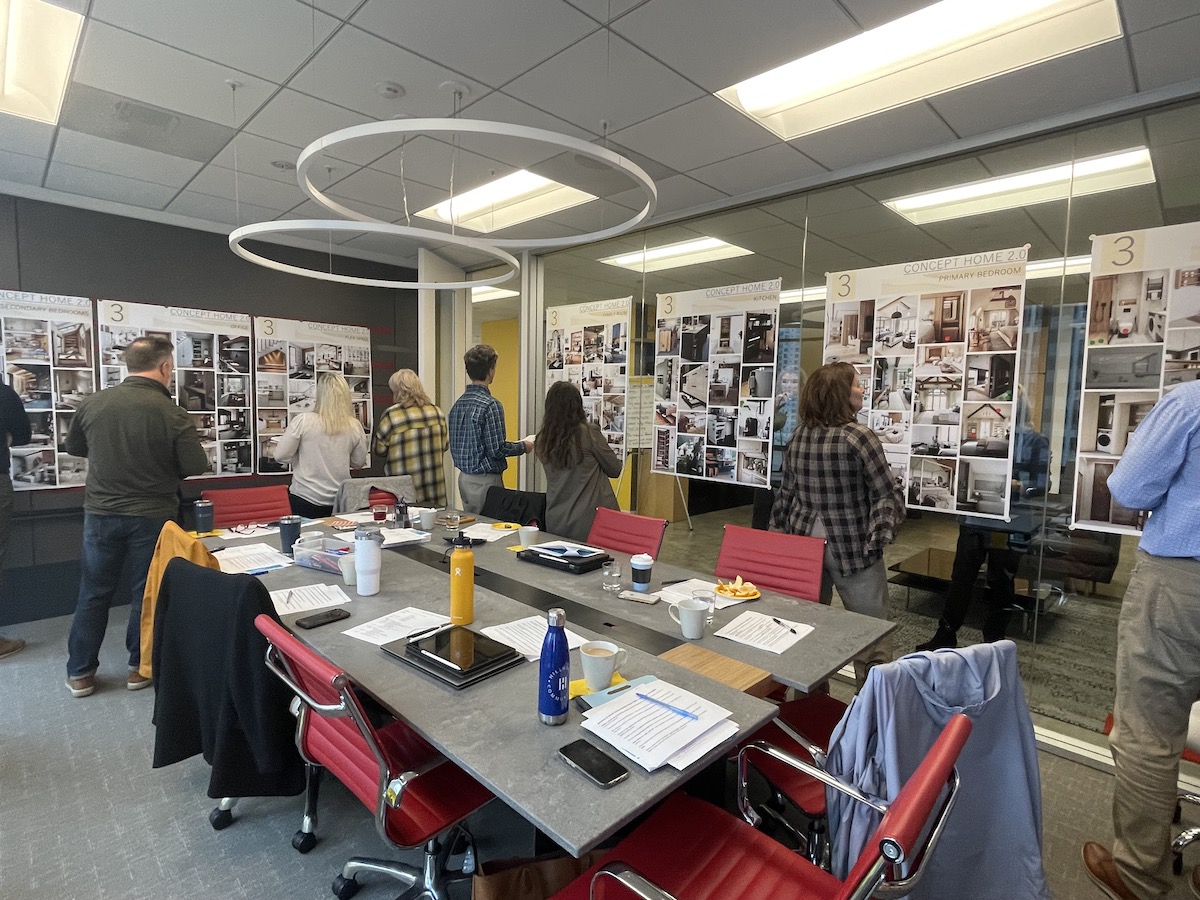 Designing a home is a visual endeavor. Inspiration images, selected by the team from Dahlin Architecture | Planning | Interiors in advance of the charrette highlight potential directions for the team to review and discuss with the core buyer's preferences in mind.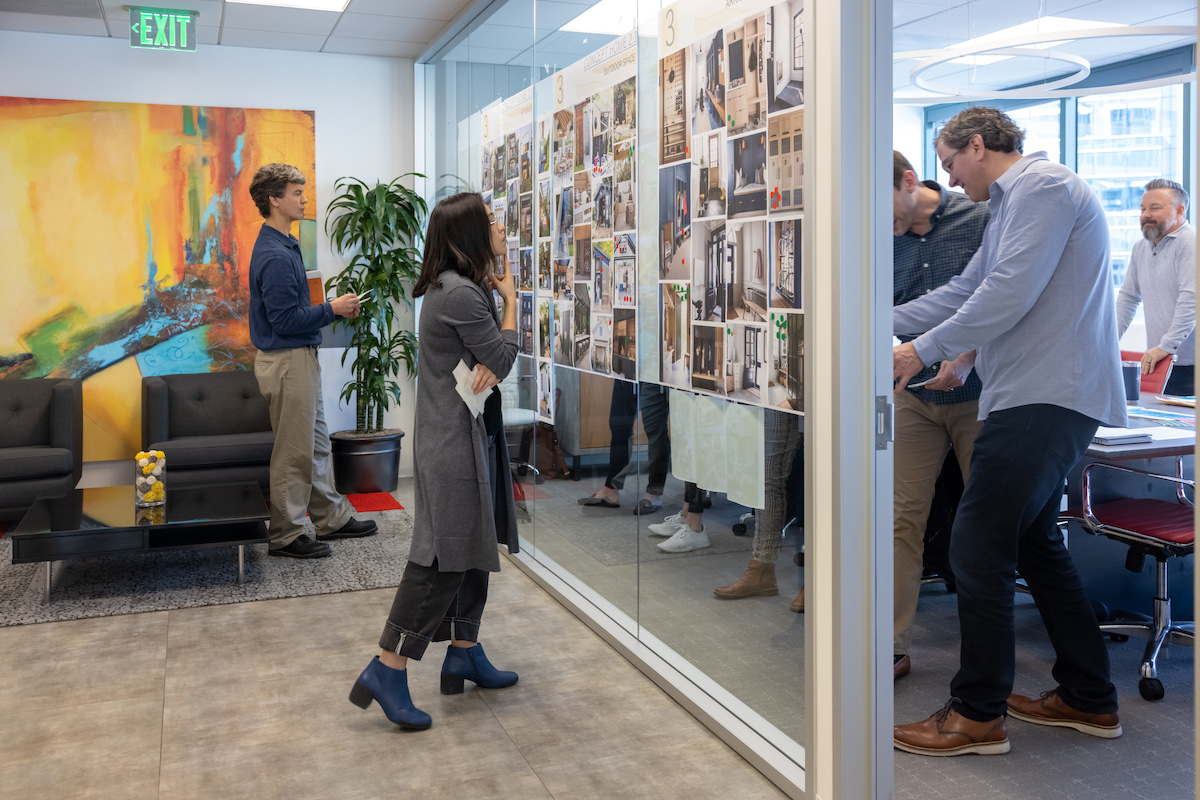 A "red dot/green dot" exercise help indicate the potential design direction for exterior elevations, architecture, and all key spaces in the home and ensure alignment with the consumer research findings.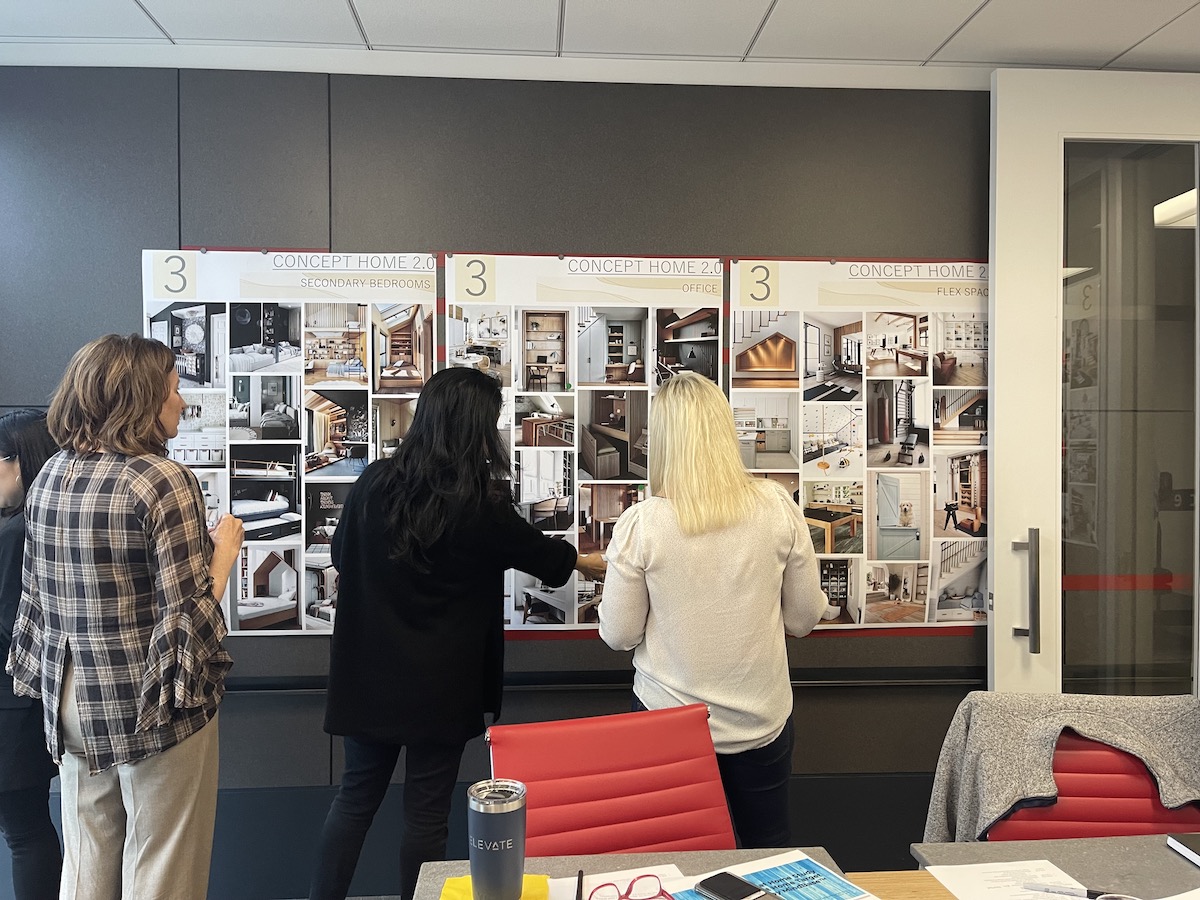 Charrette participants review inspiration images for secondary bedrooms, home offices, and flex spaces that will best meet the consumer preferences uncovered in the research.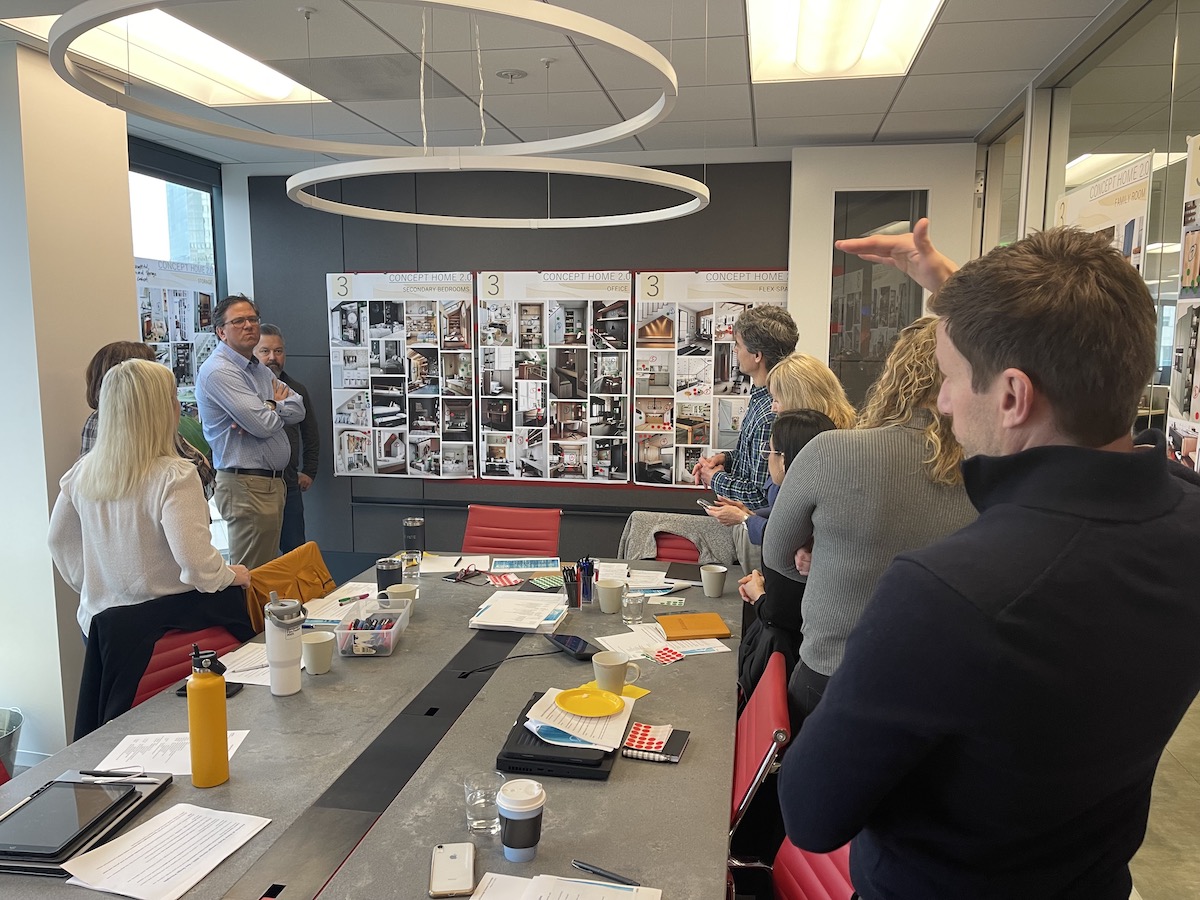 The design team gains further direction for the Initial design after the red dot/green dot exercise.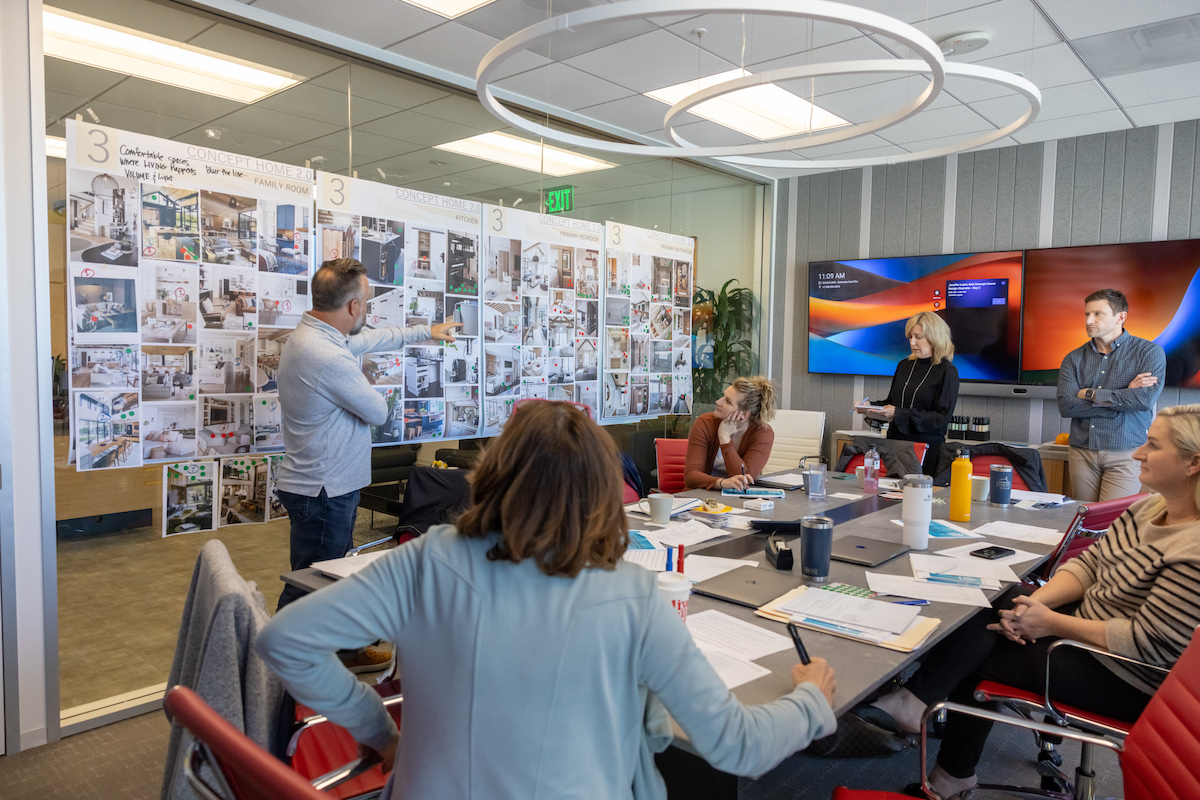 A collective review of red dot/green dot votes against the specific preferences and motivators of the core target buyer is essential before any initial design work begins.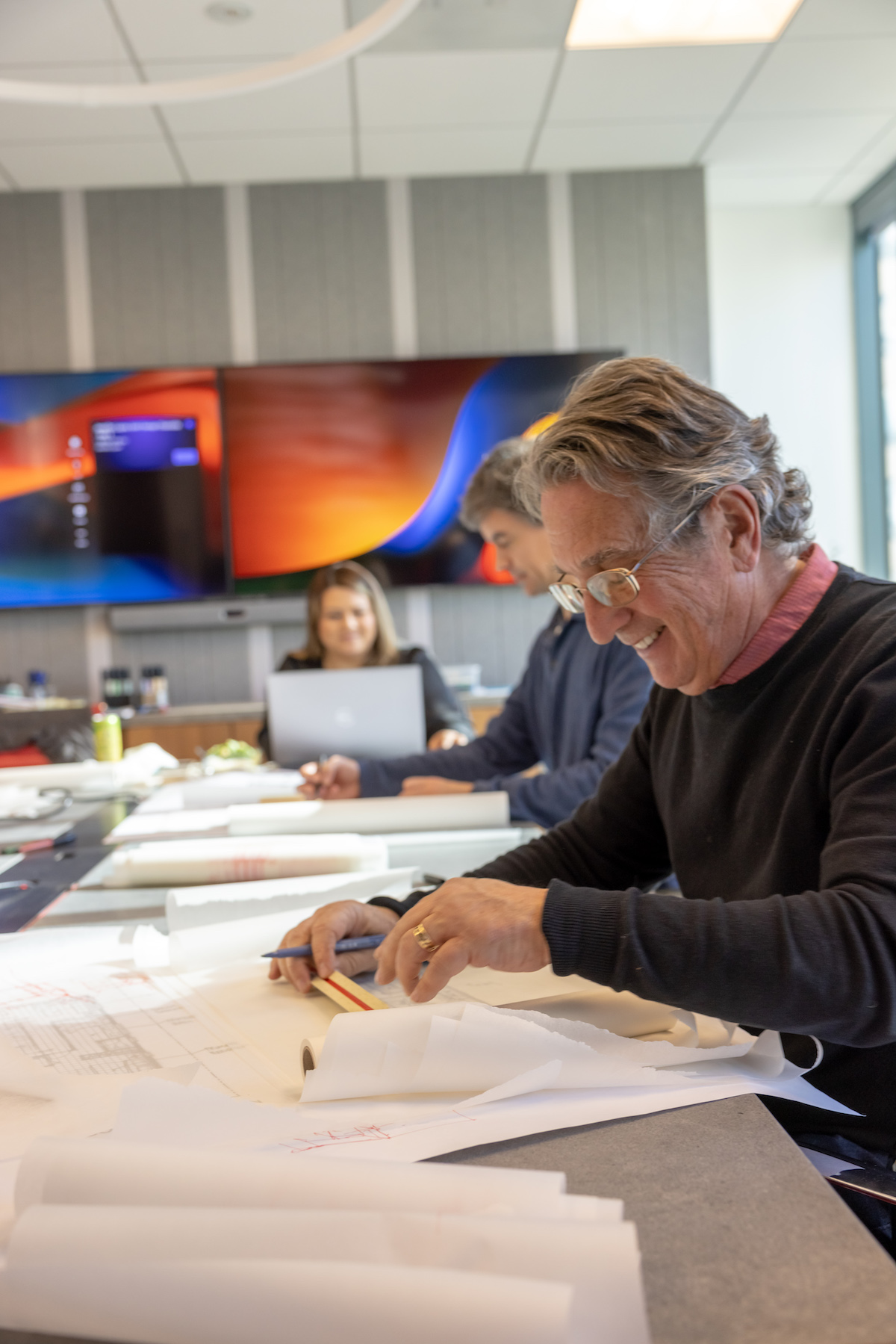 Layers and layers of ideas make their way onto layers and layers of trace overlay as one of the potential floor plans takes shape.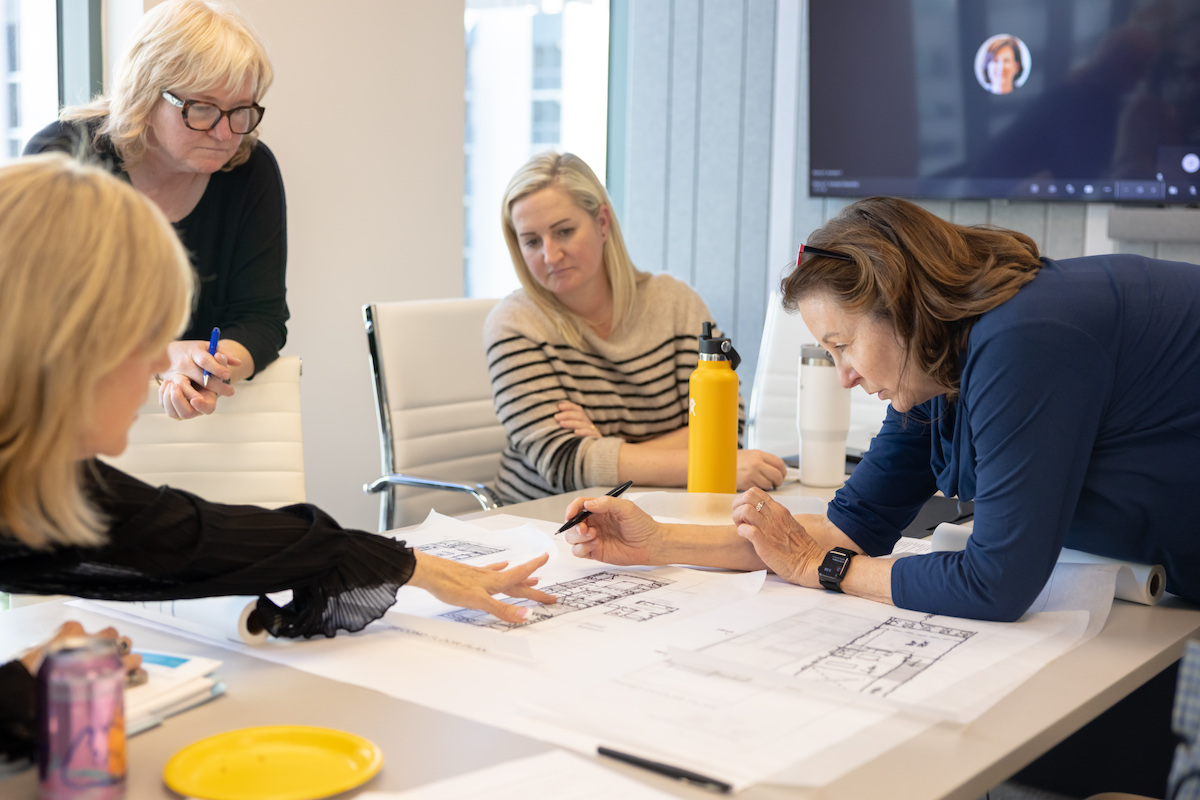 Given the width limitations of single-module construction in a multi-level home, finding ways to bring in natural light is critical.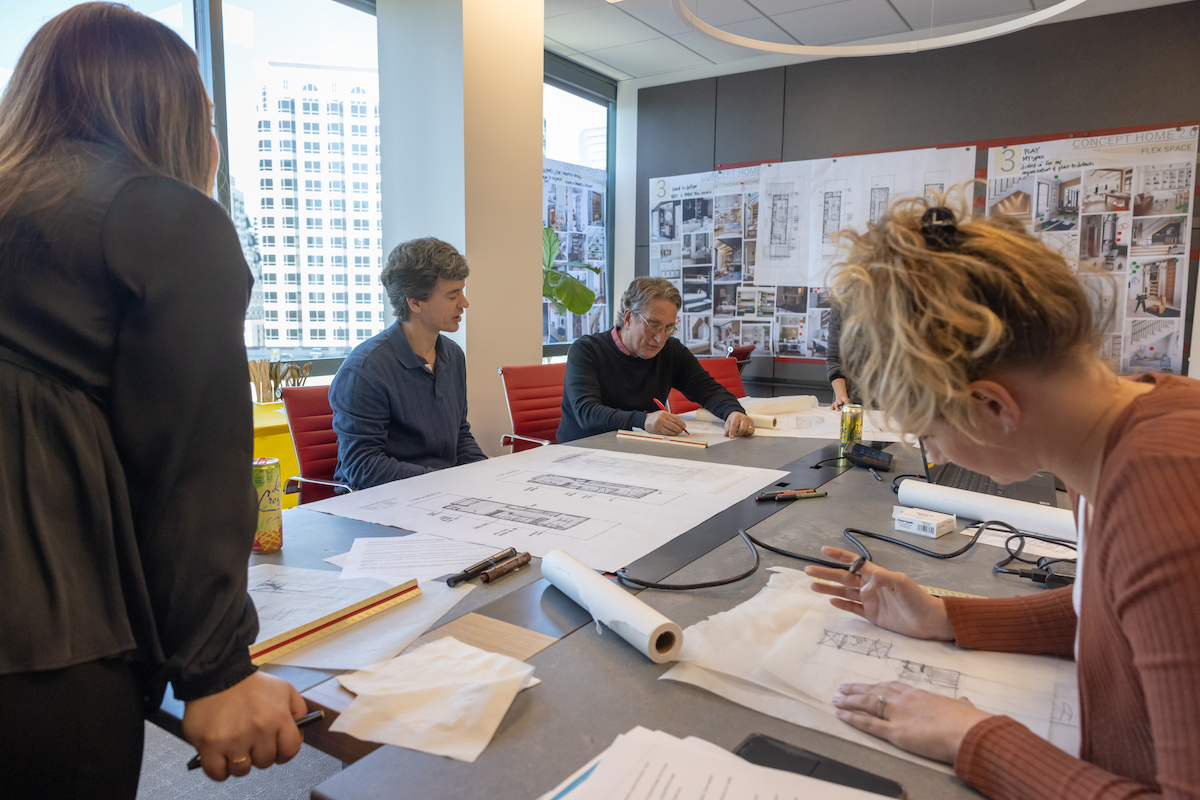 Dahlin's architects collaborate with the builder from EcoCraft homes to finesse both the livability and constructability of The 412.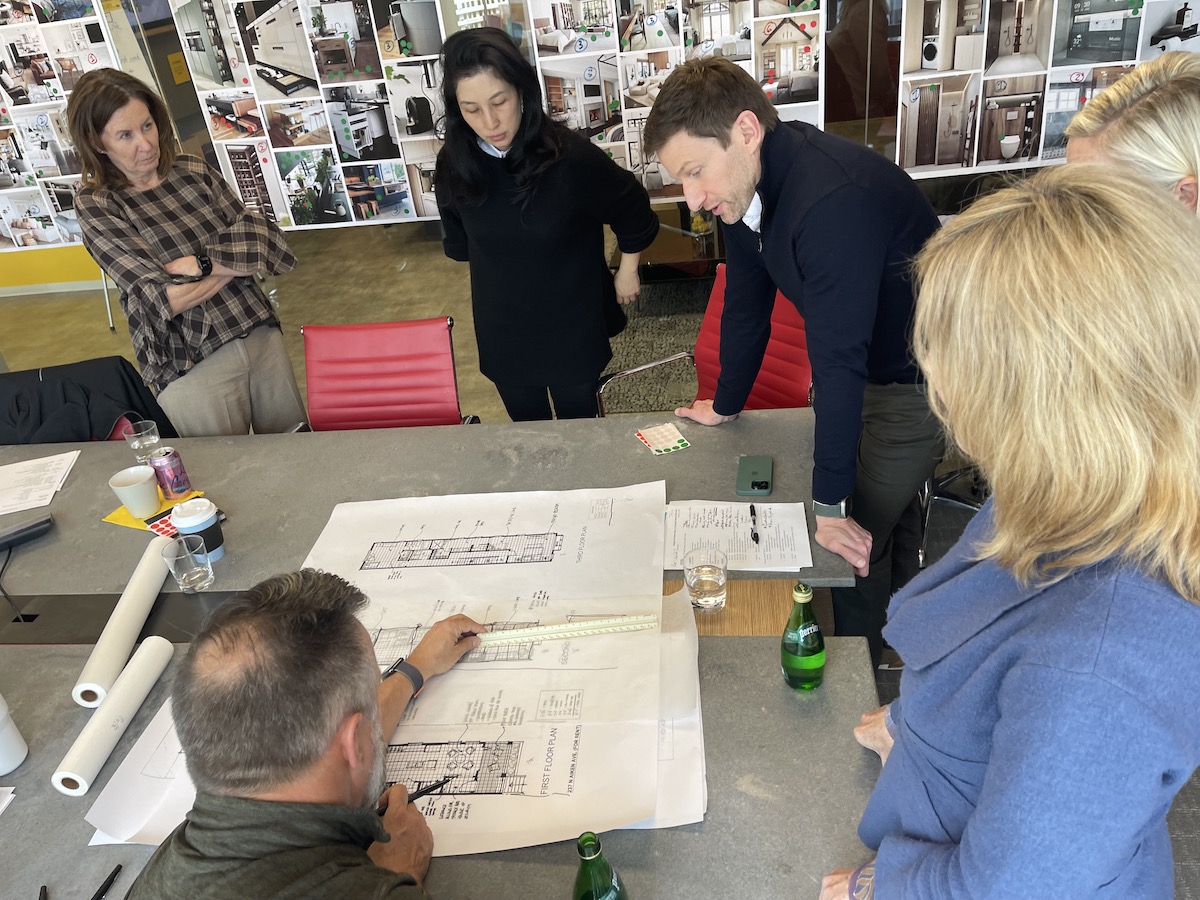 Factory constructability was a factor considered throughout the design process.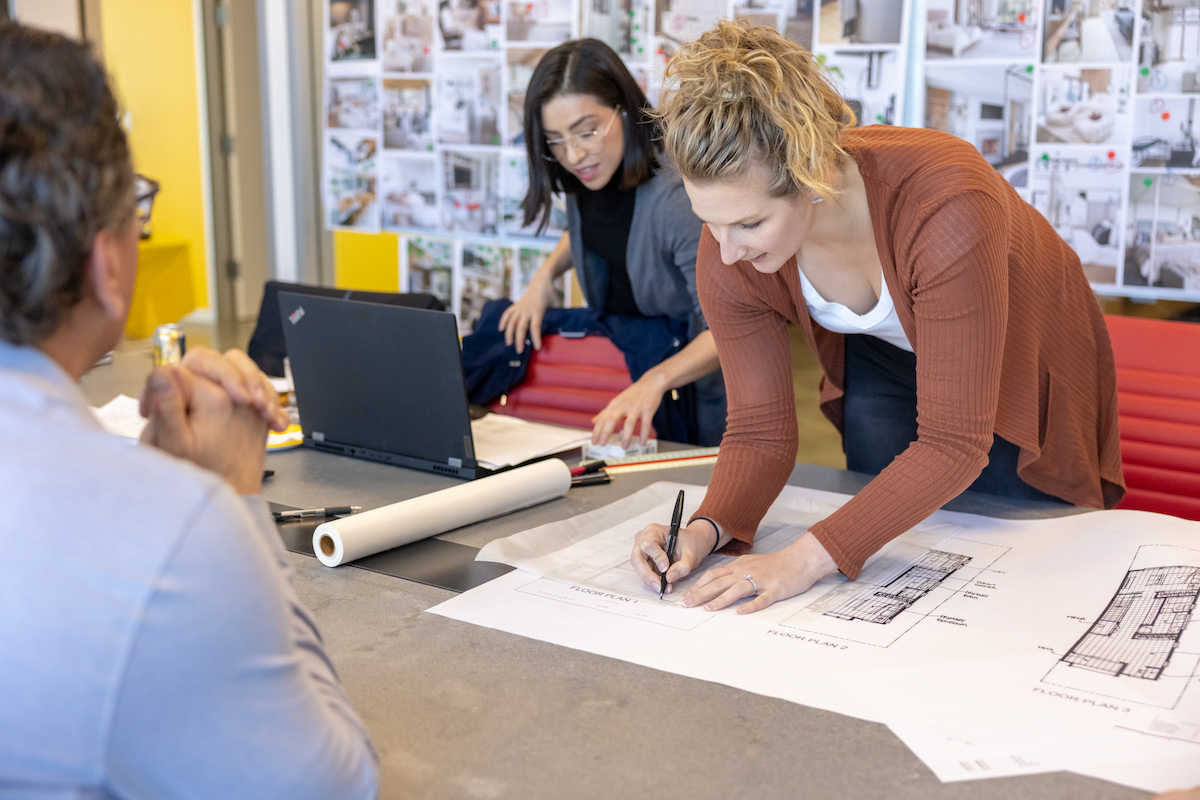 Putting the final touches on a Round One plan sketch for presentation and feedback from the entire charette team.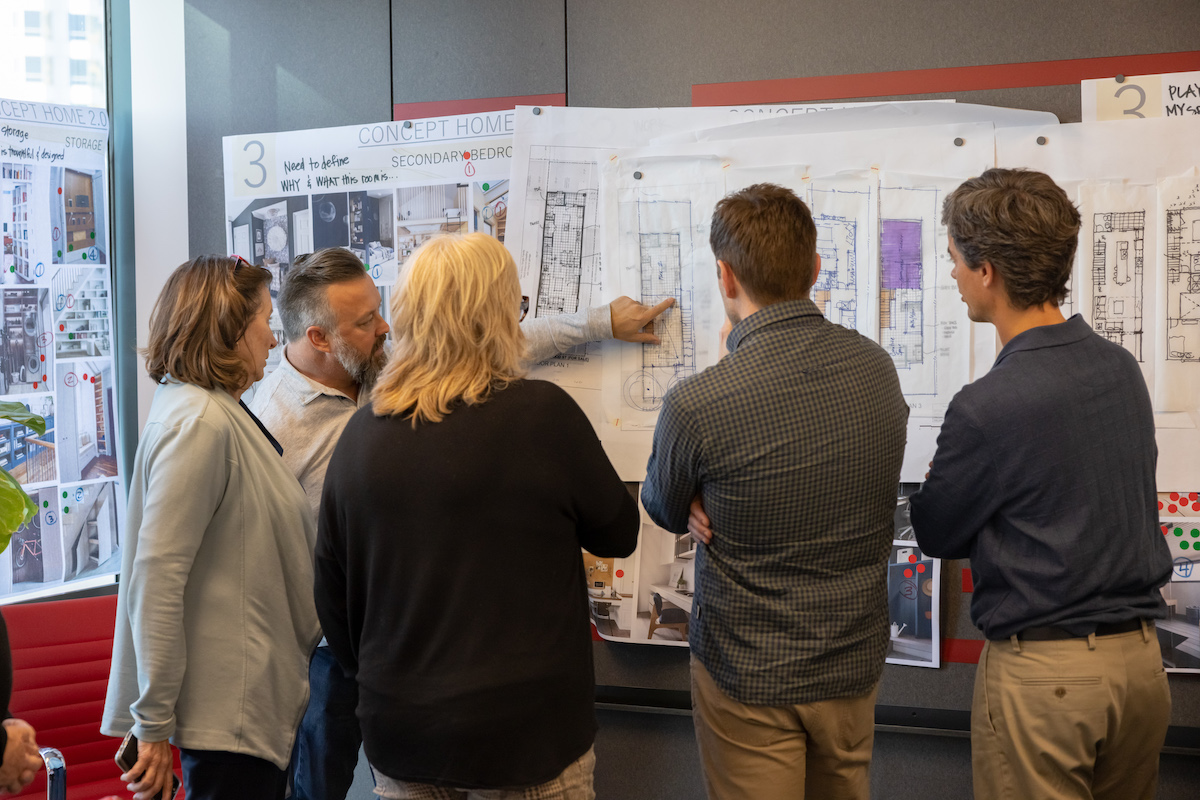 Initial sketches are reviewed and debated by the entire charrette team to determine which design—and the elements within it or from other sketches—will be reflected in the development process of the final design.